Brilliant people, deliver brilliant results for our clients.
Rapiergroup brings together the most talented, driven individuals in the event industry, pulling together to achieve excellence. Here, employer culture means everything. By actively and sincerely nurturing the talent that comes through our door, we foster creativity and collaboration that exceeds our clients' expectations on the smallest and largest projects. Find out who we are below.
Leading the Rapiergroup Team
Helen Seaman
Group Managing Director
Helen leads Rapiergroup onto new opportunities, having grown and helped us achieve outsized success for more than two decades.
A Chartered Accountant by profession – a career she decided upon at the age of seven – Helen joined Rapiergroup as Financial Director in 1995. Since then, Helen has been involved in all aspects of the business, working with our creative and account teams to build strong relationships, deliver excellence and safeguard our success through acquisition and expansion.
With the strong belief that happy staff provide great outcomes for customers, the vision to deliver exceptional results for our clients and our team is at the heart of Helen's objectives – in turn keeping Rapiergroup one step ahead of the events industry, always.


Rob Brazier
Director
With over 15 years' experience within the events and exhibition industry, Rob has been responsible for developing strategic projects and programmes for many of the world's leading brands.
Rob is a confident and motivated team player with a thorough understanding of the communications industry, having delivered intimate workshops, 2500-delegate conferences and every event in between – often with budgets of over £1 million.
Since joining Rapiergroup in 2001, Rob has grasped responsibility, achieving the trust and respect of clients and colleagues alike. Rob joined the Rapiergroup board of directors in 2014, and is the senior stakeholder for the business, overseeing our key clients within the automotive, pharmaceutical and association sectors.
Rob leads the Events Division of the agency, specialising within the automotive, pharmaceutical and medical, scientific, media and retail sectors. His wide range of experience includes conferences and incentives, live events, Professional Conference Organisation (PCO), global exhibition programmes, product launches, experiential marketing, and branding and visual identity.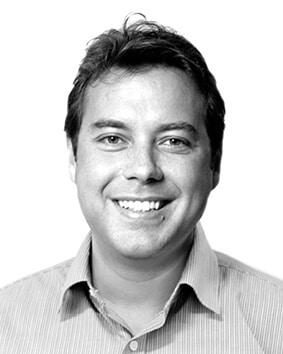 Paul Denny
Director
A Board Director since 2004, Paul specialises in client service and currently leads the exhibition division of the agency following 20 years' experience across the turnkey delivery of high profile, face to face communications. These include launch events, exhibits, conferences and internal communication deliveries in the financial, automotive, technology, medical, infrastructure, and aerospace, defence and security sectors.
A business communications thinker with diverse experience, Paul confidently directs in-house and external teams to develop, articulate core value propositions and promote tactical campaigns. A gregarious natural leader and motivator, Paul is recognised in the industry for an excellent track record in delivery, innovation and ensuring the team has fun at all times.
Paul is adept at pairing the right people with the right tasks – securing a reputation for excellence delivered, every time. He also once appeared on Magnum PI.


Chris Litchfield
Creative Director
A skilled craftsman with a gift for innovative thinking, Chris leads the Rapiergroup creative studio.
With two decades of event and agency experience, Chris works with our design team to develop event environments and content that engages delegates and gives clients more than they asked for. A skilled lateral thinker able to find the heart of any creative problem, Chris delivers the best results at any budget.
Collaborating with the likes of Renault, John Lewis, Moët & Chandon, Astellas and SWIFT, Chris' portfolio covers leading brands in the consumer, finance, automotive, aerospace and security, and pharmaceutical fields.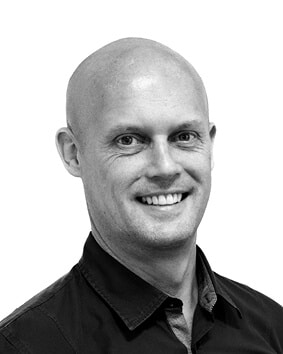 Chris Whittaker
Operations Director
One of the UK's leading production specialists, Chris is responsible for the essential details that make our events, exhibitions and conferences seamless.
Joining Rapiergroup in 1998 after ten years in the construction industry, Chris graduated to Operations Director having delivered for the likes of BAE Systems, Renault UK, GE, Lucas Aerospace, Goodrich, Eurotunnel, Abbott, IBM and Ideal Standard. In doing so, Chris has built a procurement record and reputation that leads to best results in the supplier marketplace, coupled with a deep knowledge of production that enables effective negotiation
Expert in operational delivery, process, global supply chain and cost control, Chris is also responsible for Rapiergroup's startup for SWIFT's Sibos exhibition – the world's largest financial event and futures programme.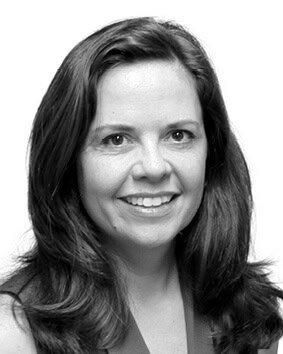 Kathryn Bell
Director of Internal Operations
Kathryn brings her formidable international project management expertise to manage our client and internal operations across the globe.
With over 20 years of event, finance and client management experience alongside the likes of Volkswagen, SEAT, Shell, BT, Saint-Gobain, Jewson, Nestlé, Ford, Audi and Jaguar Land Rover, Kathryn has seen and worked in every aspect of event, exhibit and conference delivery.
Kathryn joined Rapiergroup in 2007 following our acquisition of Opus, which she joined in 1999. Passionate, committed and with an all-seeing eye for detail, Kathryn works with the Rapiergroup leadership team to uphold our reputation for flawless execution and watertight event management.


What's life like at Rapiergroup?